Staff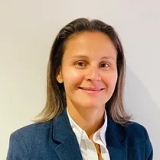 Tania Park, MA | CEO
Tania is an experienced leader in the charity and corporate sectors, with a background in strategic management, information technology, governance, programme delivery, and fundraising in the UK and abroad. While working in IT, Tania volunteered for a charity working in Africa and visited Zambia for the first time in 2007. This sparked her enthusiasm for the charity sector and for working in Africa. Tania has since become an advocate for social change through various roles, having made a career switch from the corporate to the charity sector. Over the past 15 years, she's worked for social enterprises and charities focused on helping underprivileged people all over the world, from developing and implementing youth and health programmes to fundraising for several causes. Tania holds a master's degree in charity management from St. Mary's University in London, and she is determined to use her skills, knowledge, and experience to help other people and causes.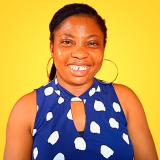 Rachel Agwu, BSc. | Operations Coordinator
Rachel is our Operations Coordinator, responsible for coordinating administrative duties and operations. Rachel got diagnosed with young-onset Parkinson's disease in 2020, at the age of 32. As an African impacted by Parkinson's disease (PD), Rachel understands and has experienced the heavy burden of stigma that is often associated with an illness like PD across different parts of Africa; and the inequities in access to proper healthcare and treatment options across the region. The experiences have led her to become a passionate Parkinson's disease advocate. Outside of championing the needs of Africans whose lives have also been impacted by this disease, Rachel enjoys visual storytelling. She hopes to inspire people to live their best lives, in spite of whatever challenges they may be facing.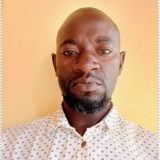 Hannington Kabugo, BSc. | Programme Coordinator
Hannington is our Programme Officer, responsible for implementing and delivering the community engagement and involvement programme in East Africa. He holds a bachelor's degree in food processing technology and has worked with the Kampala Capital City Authority in Uganda as a food and beverage supervisor. When his mother was diagnosed with PD (Parkinson s Disease), Hannington was impacted by witnessing first-hand how his mother experienced severe stigmatisation and mistreatment, being referred to as a "witch" because of her condition, and subsequently died from Parkinson's. This has led Hannington to establish a non-profit organisation called Parkinson's Si Buko Uganda (Parkinson's is not witchcraft) focused on raising awareness, support and access to medication to improve the outcomes of other people affected by PD like his mother in Uganda. Since then, Hannington has helped identify over 170 Parkinson's patients, helped numerous individuals get medication, and educated over 400 health staff to diagnose and help people with the condition. Hannington works with the Parkinson's Africa team, key delivery partners, and stakeholders to help PD patients, identify new ones, give education and other support, and distribute aid through community participation. Hannington works with local programme officers to ensure our outreach is successful and long-lasting in hard-to-reach communities.