Medical Professionals and Village Health Workers Training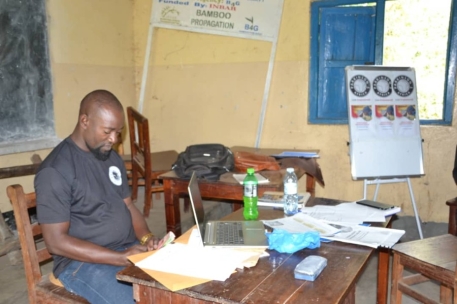 Hannington Kabugo, the country director of one of our Ugandan delivery partners, Parkinson's Si Buko, have been hard at work organising and delivering critical Continued Medical Training for Village Health Workers (VHW) in Kisoro district (Southern, Uganda).
Following the initial meeting with Kisoro Medical Center and Doctors for Global Health, Hannington organised and set up the training so that VHW workers can learn about Parkinson's disease and how to recognise and identify signs of Parkinson's disease in people in their communities.
Dr. Habimana Aloyse and Hannington led a two-day training on the following key topics from our
: Parkinson's disease (PD) symptoms, diagnosis, treatment options, caregiving, and support. Each VHW was asked to complete a questionnaire to assess their prior knowledge and knowledge after the course. The data revealed some significant increases in knowledge, with over 55% in some areas, but also the enjoyment of learning about how to best support people with Parkinson's disease systemically.
Each VHW employee has received training and certification as a skilled community worker. They can now go out into their communities to help people with Parkinson's disease, run support groups, and collaborate with us to improve this incredible programme.