Cure Parkinson's Cup 2023, organised by Sport Parkinson's and The WFA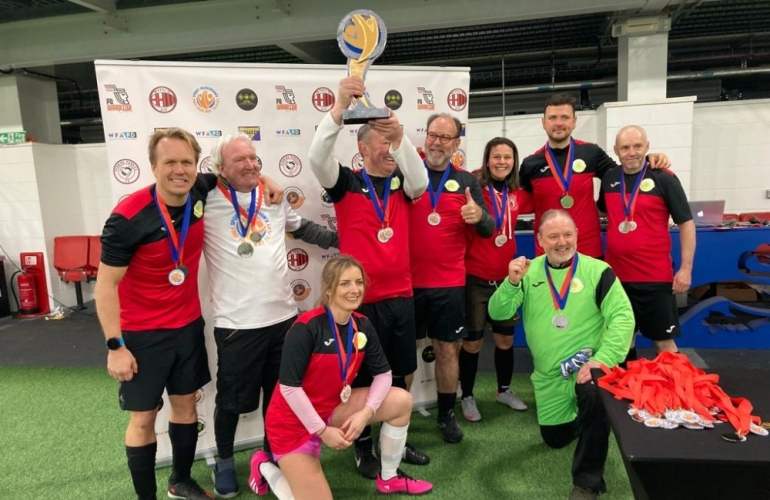 On Sunday, March 5, our very own footballing legend, Tania Park, decided to join the great worldwide Parkinson's community by participating in the largest walking football tournament in Europe for individuals with Parkinson's disease and their loved ones, the Sport Parkinson's Cure Parkinson's Cup.
---
---
The FA Headquarters, also known as the home of English football, hosted the event that was organised by Sport Parkinson's and the Walking Football Association. Including family and spectators, there were around 400 individuals there on the day of the event.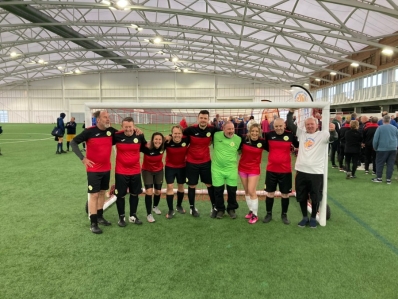 Tania joined the mighty Parkysaurus FC. Despite losing the first two games, the team displayed exceptional football skills. Before long they had put their losing streak behind them and advanced to the semi-finals and then, to their joy, got through to the nail biting final game. After a toughly contested match, which went to a penalty shootout, the Parkysaurus FC won!!
It was a terrific event where we learnt a lot about walking football, but most of all, we are grateful for everyone's spirit, strength, and kindness. Parkinson's Africa is immensely appreciative for the opportunity to participate in the event and for the warm welcome we received there.
Tania was grateful for the opportunity to meet other friends of the Parkinson's community and winning the trophy with the other Parkysaurus FC team members. She is also excited about collaborating with The WFA, other organisations, and individuals to incorporate walking football into our programmes as a way to keep Africans affected by Parkinson's disease active and healthy.
We want to thank everyone who made this event possible, especially Sport Parkinsons and The WFA
Some photos from the tournament
---
Posted by: Parkinson's Africa Admin on the 06/03/23.
---
This post has been tagged with: #Events