Celebration Dinner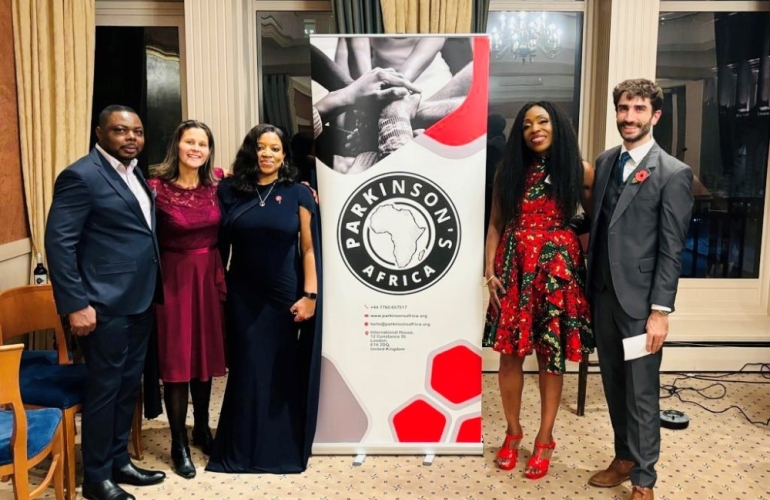 Friends and supporters from Cure Parkinson's Trust, Parkinson's UK, TraPCAf, Farah Foundation, UCL, Kings College Hospital, and representatives of corporates, funders, friends, and supporters (current and new) joined us on 10th November 2023, to celebrate our first significant event since our inception.
Parkinson's Africa was only formed as a charitable company with Companies House in 2020 and as a charity with the Charity Commission in 2021. The achievements we have accomplished, however, cannot be compared to the brief span of our existence.
Following her personal struggle with Parkinson's disease, our visionary and courageous founder, Omotola Thomas, embarked on a mission to establish the first pan-African nonprofit organisation committed to supporting and empowering Africans affected by the disease.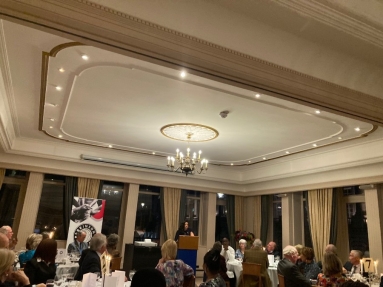 Omotola told her and Parkinson's Africa's journeys thus far, summarising major milestones to date and the objectives of the charity. The evening began with drinks at the Royal and Navy Club in London, followed by dinner and motivational talks from Parkinson's Africa's team. Mimi Thomas, the daughter of our founder, Omotola Thomas, unquestionably stole the show with her speech, while Omotola's talk had everyone standing in ovation.
It was a spectacular event on so many levels, full of compassion and warmth while also offering immense hope for the future.
If you would like to join us on our journey as a supporter, ambassador, fundraiser, adviser, corporate or individual donor, or in any other capacity, please get in touch with Tania at tania@parkinsonsafrica.org.
Thank you.
Parkinson's Africa Team
---
---
---
Posted by: on the 16/11/23.
---
This post has been tagged with: