Transforming Parkinson's Care in Africa (TraPCAf) Meeting in Newcastle!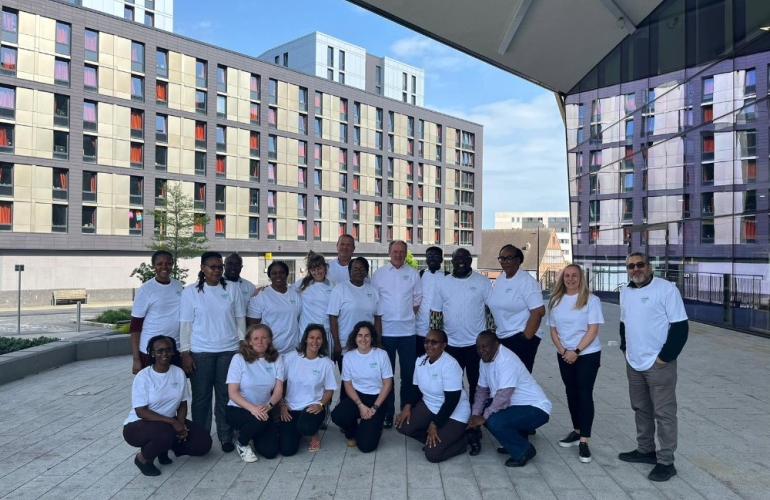 TraPCAf Team meets in person!
Parkinson's Africa was thrilled to attend the first face-to-face meeting of the Transforming Parkinson's Care in Africa (TraPCAf) project from May 22 to May 26, 2023 in Newcastle, United Kingdom.
Prof. Richard Walker and Prof. Njideka Okubadejo, co-chief investigators of the multisite, multimillion-pound TrapCAf project, funded by NIHR, convened lead co-investigators from seven African countries, as well as medical experts, researchers, charity practitioners, and other colleagues from around the world, for a week-long meeting to lay out the plans on which each team will work to achieve the project's objectives. There were in-depth discussions about prevalence studies, clinical studies, capacity building, a wide range of diagnostic tools and technology designed specifically to assist people with Pakrinson's disease, genetic testing, microbiome studies, ways to achieve sustainable treatment options, and methods to better understand the lived experiences of people impacted by Pakrinson's disease and how to best support them.
Despite the busy schedule, the TrapCAf crew had some wonderful bonding time, which was further enhanced by a fantastic tour of St. James' Park Football Ground, home of Newcastle United FC.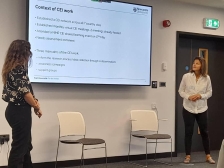 Our CEO, Tania Park, who will be working alongside with Dr. Natasha Misbah-Fothergill as co-leads for the Community Engagement and Involvement (CEI) work package, returned from the meeting brimming with enthusiasm and positive energy for what could be one of the most exciting and transformative projects Parkinson's Africa has ever been a part of.
"I am honoured and humbled to be a part of such an exciting, cross-sectional, and truly transformational project, and I look forward to working with an incredibly inspiring group of people who share a common passion and goal," Tania Park says. "On behalf of Parkinson's Africa, I'd like to thank Prof. Walker, Prof. Okubadejo, Dr. Natasha Misbah-Fothergill, and the wider TrapCAf team for the opportunity to be a part of this project and for such a warm welcome into the TrapCAf team."
To follow the progress of the project, please follow the Twitter feed via @trapcaf_project or email: trapcaf@ncl.ac.uk
TraPCAf Gallery
---
Posted by: Admin on the 27/05/23.
---
This post has been tagged with: