World Parkinson's Awareness Month 2023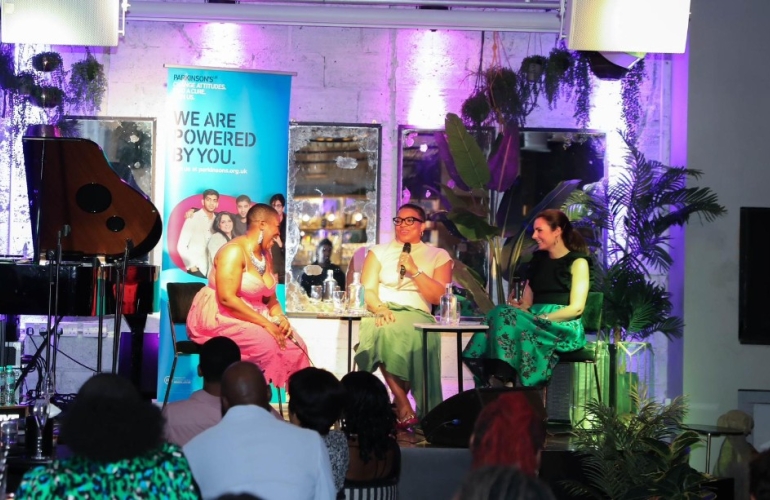 As always, Parkinson's Africa has been excited about World Parkinson's Awareness Month, and as such, we have participated in some wonderful activities. We were thrilled to see key delivery partners and supporters organise and host their own campaigns and activities, which we enjoyed greatly.
Please see the list of activities below for more information:
---
Rasing Parkinson's Awareness on Radio Shows
Rachel, our Operations Coordinator, participated in several radio shows and initiatives to discuss her experience with Parkinson's disease.
---
---
"Who is Your Guy?" short video for WPD2023
We made a video to spread the word about Parkinson's disease, expressing our gratitude to our supporters, and to find out "Who Your Guy Is" in the fight against the disease.
---
---
Research & Inequalities Engagement Advocacy Talk with Kings College Hospital, London
Omotola Thomas, our founder and chair of trustees, participated in a research talk on Parkinson's disease held by Kings College Hospital in London and gave a talk about her lived experience with Parkinson's disease.
---
---
World Parkinson's Awareness Month Partner Activities
We have tuned into the activities of other partner organisations and supported their projects where possible. From attending ADPF's wonderful webinar about educating healthcare professionals to recognise Parkinson's symptoms and refer for diagnosis and treatment, to following other partner organisations' activities such as Parkinson's ZA, Parkinson's Cameroon, Anidaso Parkinson's Disease Foundation, and TraPCAf project leads awareness campaigns.
---
---
23 challenge events in 2023
Tania, our CEO, has committed to 23 challenges in 2023 to raise funds and awareness for Parkinson's Africa. For World Parkinson's Awareness Month, Tania hiked 2280 m above sea level on Bulgaria's Rila Mountain.
See her updates and adventures here and get involved by donating, supporting or taking part in some of the challanges if you can .
---
---
Linda E Soiree
Finally, our wonderful Founder, Omotola Thomas, took part in the Linda E. Spring Soiree's event on April 28 in London. This was a fantastic event focused on raising awareness of Parkinson's disease and was organised by Linda E, a well-known TV and radio broadcaster and Parkinson's UK.
---
---
We would like to thank all our supporters and funders for their continued support as we embark on the next stage of our development.
---
Posted by: on the 25/04/23.
---
This post has been tagged with: